Do You Twitter?
Check out our new Twitter handle! Dr. Wilson's got all the Tweets that you need to know.
Check out her thoughts here.
Scholastic Book Fair
Scholastic Book Fair
coming soon!
The Scholastic Book Fair will be here from December 14 through December 18. Stock up on educational gifts for the whole family. Pick some titles for your kids' teachers.
Check out the video of Book Fair Highlights here.
Hour of Code
Parents,
Looking for some other online activities for your children? Hour of code tutorials can be found here:
Try an early preview of Star Wars: Building a Galaxy with Code
Try an early preview of Minecraft Hour of Code
Join in the Hour of Code crusade. More info here.
FROM: Valerie Wanza, Ph.D.,
Chief School Performance & Accountability Officer
SUBJECT: OPPORTUNITY FOR SCHOOLS TO PARTICIPATE IN "HOUR OF CODE" EVENT DURING COMPUTER SCIENCE EDUCATION WEEK
Action Requested: All Broward Schools and departments are invited to celebrate Computer Science Education Week, which is December 7 through 13, by participating in a special event called the "Hour of Code." Students, teachers, staff and even parents can participate! To join this educational and exciting opportunity, simply visit https://hourofcode.com/browardschools and register BEFORE Monday, November 16, 2015 for hardware prize eligibility and December 7 for teacher prizes. The site will have easy to use lesson plans for the Hour of Code (including fun "unplugged" lessons that require no computer) for all K-12 students (https://hourofcode.com/browardschools/how-to). Register before November 16 and participate with your entire school to be eligible for $10,000 in technology (https://hourofcode.com/browardschools/prizes/hardware-signup)! All participating teachers that register on the site BEFORE December 7 will receive a $10 gift card for Amazon, iTunes or Microsoft. No experience or computer is required!
Rationale: What is the purpose of the "Hour of Code?" This event is designed to show that anyone can learn the basics of coding to be a creator and an innovator. This represents a one-hour introduction to computer science education and is held in conjunction with Computer Science Education Week (December 7-13), an annual nationwide event designed to show the importance of computer science education. The "Hour of Code" is just one of many different events planned for Computer Science Education Week. In addition, Computer Science is a 21st century career in which there is a large need for skilled professionals. By introducing our students to critical thinking through "coding" early on, Broward is taking the lead in developing programs that support both college and career ready goals and preparing more students to be computer literate. We look forward to your participation in this event!
After School Pizza and Drinks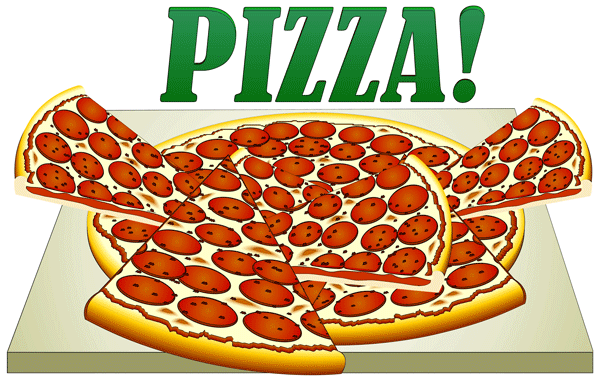 On Thur 11/12 the PTO will be offering a slice of pizza and a drink for just $3.
Free Microsoft Office for Students
Beginning Tuesday, February 17, 2015, Microsoft Office will be available to all Broward County Public School students free of charge. Access to these productivity tools will help prepare students for college and career readiness. It will allow Broward Schools' students to use the same tools at home that they are already using in the classroom, and will help to bridge the digital divide amongst our diverse population of students. Please access the mulit-lingual flyers below for more information on this exciting opportunity.
Microsoft Flyer--English Microsoft Flyer--Spanish Microsoft Flyer--Portuguese Microsoft Flyer--Haitian Creole